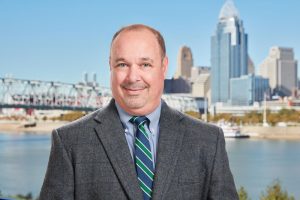 Rick Davis
Rick Davis has been in the insurance industry since 1985. Armed with a BS in Business Administration from Franklin University and a heavy finance background, Rick excelled as a surety underwriter for some of the country's largest insurance carriers such as C.N.A.  Rick also worked as the Regional Surety Manager for a top 5 national insurance broker for 14 years, managing accounts in multiple states across the Mid-Atlantic region.
This experience enabled Rick to become a trusted advisor and industry leader in insurance and bonding for hundreds of contractors.  These contracting companies ranged in size from new start-ups to multimillion-dollar corporations. Rick has issued over 100,000 bid, performance, and payment bonds in his career.
Rick resides in Cincinnati, OH and in his free time he enjoys spending time with his family, boating on Lake Erie, and enjoying his fishing camp in Marblehead, Ohio.
Email Rick at rick.davis@greatforceinsurance.com